1 tag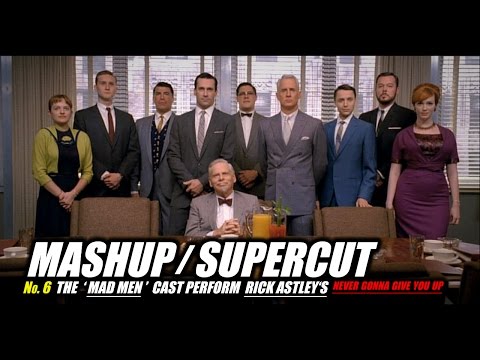 1 tag
3 tags
3 tags
Glasses
And so, according to the optometrist I saw for my Army scholarship exam, I am farsighted and one eye is slightly slower than the other. Having never had an eye exam in my life, this was news to me. He suggested a follow up at another doctor to see about getting checked for glasses. The second guy came to the same conclusion and recommended that I get glasses if only for reading and enhanced...
2 tags
Tumblr, its been too long.
4 tags
Two Mile PR
Ran two miles in 12:31 at my track meet today. I dropped my time by forty seconds since Monday. Incredibly happy
I went to church with my family tonight and the...
Pastor: Now, according to a few passages in the bible, homosexuality is a sin.
Couple of older males in the audience: Amen!
Pastor: Now, wait, I'm not finished.
Pastor: You know what else the bible defines as a sin? Divorce.
-uncomfortable silence-
Pastor: There are countless passages that talk about how divorce is wrong, and that there are consequences to getting a divorce, such as the wife should be stoned.
Pastor: Yet, I witnessed a divorce just this morning. And I gotta tell you, it was heartbreaking, but I definitely didn't attempt to throw rocks at the wife, even though she was the one who filed for divorce.
Pastor: We choose to overlook the consequences of divorce because time has proven that they're inhumane and cruel.
Pastor: The bible doesn't say anything about the consequences of a homosexual lifestyle. Yet, we seem to be spearheading a campaign to ruin the lives of people we don't even know.
-the pastor shifts a few notes around-
Pastor: The bible states to love thy neighbor. That's it. There are no other rules or restrictions to that passage.
Pastor: So, we as a church family have to support equality with a smile on our face. THAT is the true Christian way.
1 tag
2 tags
3 tags
2 tags
Star Wars Pinball
Downloaded it today from the App Store. Goodbye all thought of finishing homework.
3 tags
6-8 inches of snow in the last week of March. The weather is broken.
3 tags
50 years ago today, The Beatles' first album, Please Please Me, was released. I wish I could have been alive for that.
2 tags
3 tags
3 tags
3 tags
5 tags
3 tags
I feel like I should use tumblr more often, but never get around to it.
I actually tripped while running today lol. Scraped knee: do not want!
2 tags
I used to really like winter, now I hate it.
1 tag
Between the Oscars and Duck Dynasty, my mom and her boyfriend chose Duck Dynasty.
1 tag
3 tags
1 tag
4 tags
1 tag
3 tags
2 tags
I wish the world became like an old 40s film noir movie for a day.
3 tags
Finally getting around to watching Downton Abbey. I'm so behind on my Netflix instant queue.
4 tags
goodtimemusic: 19th Nervous Breakdown The...
3 tags
I realize this is tumblr, but I don't like seeing fan porn under my video game tags. Just not right.
3 tags
Django Unchained was rather "off the chain."
4 tags
3 tags
Moonshiners: Dumbest show ever created. Remember when the History Channel actually showed real history instead of stupid reality shows about pawning things, sifting through junk, or hunting alligators/Sasquatch/Godknowswhat? What about those of us who actually like to stimulate our minds?
3 tags
3 tags
4 tags
In Retrospect...
This year has probably brought the most change for me. Getting my first job, my exchange trip to Germany, taking on new and greater responsibilities in and out of school, being accepted to my college of choice, and making the decision to undertake a major lifestyle change and as a result, losing 50 lbs over the course of about four months are things that will stand out to me as moments that...
3 tags
mr-sexypants: Tears by Health I love this song....
3 tags
4 tags
3 tags